PREMIER FREIGHT ACQUIRES WAREHOUSING DIVISION OF GRAND RAPIDS-BASED AMERICAN STORAGE AND LOGISTICS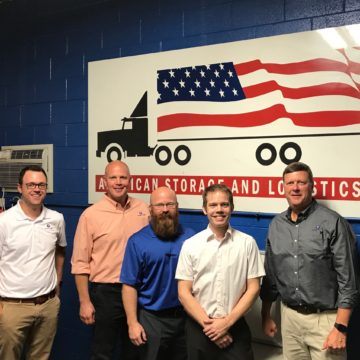 We are happy to announce that Premier Freight has purchased the warehousing division of American Storage and Logistics Inc., effective August 14, 2017.
When Premier Freight was founded more than a decade ago, we set out to be a different kind of 3PL. One that would be a trusted partner in business, make supply chains the most competitive aspect of business and most importantly, seek to exceed the needs of every customer – every single time.
American Storage and Logistics has the values and resources that strategically align with Premier Freight's focus on strong customer service, maintaining a high quality standard and overall growth within the West Michigan market.
All warehousing positions with American Storage and Logistics will transition to Premier Freight, and while we will be adding 10 new members to our staff, there will be no immediate changes to the organizational structure. In addition, there will be no immediate changes to our sales team or company contacts.
With the addition of American Storage and Logistics to our warehousing lineup, Premier Freight will continue to focus on the same quality and exceptional customer service you've come to expect. We look forward to working with you to grow your business.
Please do not hesitate to contact me if you have any questions or would like additional information.
Sincerely,
Doug Walcott
President
Premier Freight Management Corp.