BEGINNING TO END
AND EVERYTHING
IN-BETWEEN
Premier Freight is comprehensive logistics management and the partner you need for a competitive advantage.
Amateurs talk tactics.
Professionals do logistics.
We are happy to announce that Premier Freight has purchased the warehousing division of American Storage and Logistics Inc., effective August 14, 2017. When Premier Freight was founded more than a decade ago, we set out to be a different kind of 3PL. One that would be a trusted partner in business, make supply chains…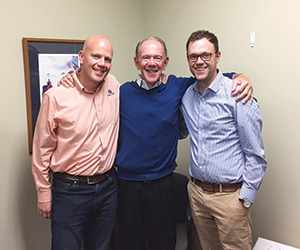 Earlier this month, the pair took a big step in that direction, each purchasing 25-percent ownership of the business and its subsidiaries, including Premier Freight, Premier Freight Systems and Premier Asset Leasing. The shares were purchased from Mark Laning, who is retiring. Read more here.
Premier Freight Management Corporation, a West-Michigan based shipping, logistics and warehousing company, today announced 50 percent of the company has been acquired by Jonathan Laning and Kyle Walcott, sons of founding partners, Doug Walcott and Mark Laning. The transaction comes following the retirement of the elder Laning, who will receive a buyout by the sons…